Element Consulting Engineers
Company Profile
History
Element Consulting Engineers is a consulting engineering company with its Head Office in Durbanville, Western Cape, South Africa. The Company was established in 1989, and changed the name to Element Consulting Engineers in 2001.

Our Head office is located in Durbanville, Western Cape with additional branches located in Bloemfontein, Durban, East London, George, Johannesburg, Rustenburg (new) and Polokwane.

International branches are located in Windhoek (Namibia) and Maputo (Mozambique). Presences are also maintained in, Montagu, Mossel Bay, Blantyre (Malawi) and Mpumalanga Mombela (Nelspruit).

Element Consulting Engineers is an independent company with no obligations to, or ties with any commercial concern, which could influence the professional judgement, recommendations or decisions given by the company.
Corporate Objectives
In the long term it is the objective of the Company to continually meet the objectives listed above and to maintain growth, but yet to remain small enough to still handle, at director level, each project in all its phases: report, design, documentation, project management and contract administration.
In essence therefore, we strive to ensure that at the completion of a project, all parties involved will be satisfied with the service and an end product, which was produced on time and within budget.
Clients
To provide a professional service of the highest standard, and one that meets all the client's requirements with regard to costs, duration, specification and management.
Community
To undertake projects in co-operation with communities in order to meet their needs and aspirations and to provide employment opportunities that contributes towards the overall benefit of the country.
Environment
To design and manage all projects in such a manner to minimize any pollution, harm to the environment, and ecological disturbance. Furthermore, to strictly adhere to the regulations of relevant authorities.
Staff
To maintain a well qualified and efficient staff complement through the provision of above average remuneration packages, pleasant working conditions, recognition, excellent resources, efficient leadership and a friendly working environment.
Shareholding
Shareholding in Element Consulting Engineers (Pty) Ltd by by persons historically disadvantaged because of unfair discrimination based on race (HDI) have been amended and as from 30 September 2019 amounts to 54% HDI and persons historically disadvantaged based on gender (Black Women Equity shares) amounts to 16%.
At Element Consulting Engineers there is a strong support for the concept of affirmative action and a number of practical steps have been taken in order to redress the inequalities of the past.
Black Employees' Trust
During 2006 Element Consulting Engineers established a Black Employees Trust in order to provide Black Employees with the opportunity to actively take part in the management and the daily operations of the business. The BET is a shareholder in Element Consulting Engineers with a 16% HDI shareholding percentage.
Business Partners
Equipment and Software
The company's design facilities are computer supported and the firm's software is continually added to and/or upgraded in order to remain abreast of the latest technology. The firm is equipped with the latest technologically advanced computer network, including plotters, printers and projectors.
Programs used include Analysis and Design software CAD/CAM, PLS CADD, Autogrid Pro, GIS, 3D Graphic presentation; Desktop publishing, Word processing, Project management, Accounting and Administrative software.
Computer Aided Design Facilities
All draughting is carried out on computer aided design software (CAD). The CAD workstations are linked to a high speed A0 colour inkjet plotter. Information on drawings or maps may be digitized with the firm's A1 size digitizer or scanned with an A0 scanner.
Geotechnical Investigations
Most geotechnical investigations are carried out in-house with expert assistance acquired as necessary.
Expertise
Element Consulting Engineers is a multi-disciplinary consulting engineering company. The firm offers expertise in the following fields: Civil-, Electrical-, Environmental-, Mechanical-, Roads and Transport-, Structural- and Water and Waste Engineering. The firm also offers Project Management, Facilitation, Property and Tourism Development as well as Asset Survey & Management.

The wide range of expertise in the company arises from the historical involvement of its members in the government, municipal, financial and private sectors, either individually or as a team. Our client database includes National, Provincial and Local Government; Public Corporates; Governmental Agencies; Non-Governmental Organisations, as well as Private Sector clients.

We believe Green Engineering to be one of the catalysts for Sustainable Development. The company thus strives to achieve engineering excellence in all our services provided, taking note of the Social, Environmental and Economic impacts.
ISO 9001:2015 Quality Management System
Element Consulting Engineers (Durbanville (Head Office)) received ISO 9001:2000 (Quality Management Systems Standard) certification in 2007, which was upgraded to ISO 9001:2015.
The ISO 9001 Quality Management System Standard specifies requirements for a quality management system where an organisation:
Needs to demonstrate its ability to consistently provide product/service that meets customer and applicable statutory and regulatory requirements, and
Aims to enhance customer satisfaction through the effective application of the system, including processes for continual improvement of the system and the assurance of conformity to customer and applicable statutory and regulatory requirements.
ISO 9001 is based on the following 7 principles:
Customer Focus:

Organisations depend on their customers and therefore should understand current and future customer needs; should meet customer requirements and strive to exceed customer expectations.

Leadership:

Leaders establish unity of purpose and direction of the organisation. They should create and maintain the internal environment in which people can become fully involved in achieving the organisation's objectives.

Involvement of People:

People at all levels are the essence of an organisation and their full involvement enables their abilities to be used for the organsation's benefit.
Process Approach: A desired result is achieved more efficiently when activities and related resources are managed as a process.

System Approach to Management:

Identifying, understanding and managing inter related processes as a system contributes to the organisation's effectiveness and efficiency in achieving its objectives.

Continual Improvement:

Continual improvement of the organisation's overall performance should be a permanent objective of the organisation.

Factual Approach to Decision Making:

Effective decisions are based on the analysis of data and information.

Mutually Beneficial Supplier Relationship:

An organisation and its suppliers are interdependent and a mutually beneficial relationship enhances the ability of both to create value.
The plan-do-check-act (PDCA) cycle is the operating principle of ISO Management Systems standards.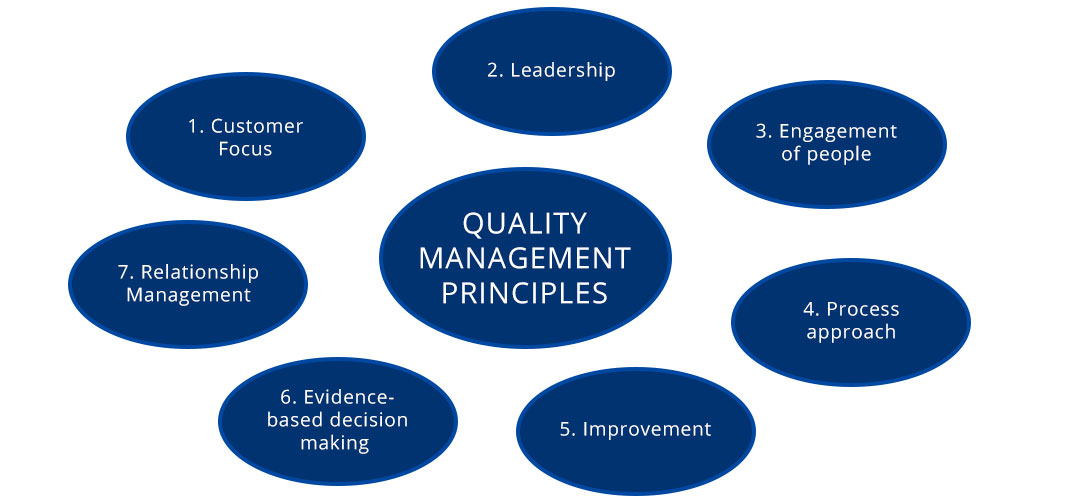 Registration & Associations
To reinforce our commitment to engineering excellence for the human and natural environment, Element Consulting Engineers is registered with, or a member of, the following associations / councils: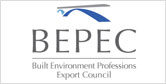 Built Environment
Professions Council (BEPEC)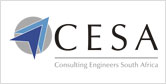 Association of Consulting Engineers South Africa (CESA)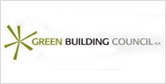 Green Building Council of South Africa (GBSA)
We encourage the registration / membership of our personnel with their relevant professional and statutory bodies and organizations. A number of these bodies and organizations include the following: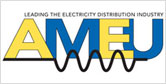 Association of Municipal Electricity Undertakings (AMEU)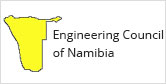 Engineering Council of Namibia (ECN)
Engineering Council of South Africa (ECSA)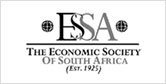 Economic Society of South Africa (ESSA)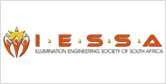 Illumination Engineering Society of South Africa (IESSA)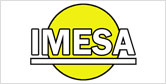 Institute of Municipal Engineering of Southern Africa (IMESA)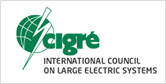 International Council on Large Electric Systems (CIGRE)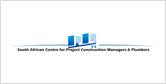 South African Council for the Project and Construction Management Professions (SACPCMP)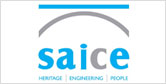 South African Institution for Civil Engineering (SAICE)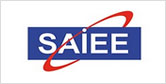 South African Institution for Electrical Engineering (SAIEE)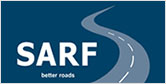 South African Roads Federation (SARF)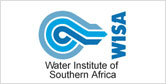 Water Institute of South Africa (WISA)
Professional Indemnity
Element Consulting Engineers carries professional indemnity insurance cover to protect clients in the unlikely event that design or other related problems may occur. The firm to date has a proud track record. Since its establishment in 2001, not a single claim has been lodged against the firm. This is proof of the firm's total commitment to produce work of a high standard.
Awards
In recognition of excellent services rendered, Element Consulting Engineers has been awarded the following:

2008 - South African Institute of Civil Engineering Award: Technical Excellence in the Southern Cape for the Safety Improvements to Kaaimans Pass Project (SANRAL).

2003 - South African Institute for Housing Award: Western Cape Best Housing Practice for the Delft Leiden Project (City of Cape Town).

2011 - Swellendam Heritage Association: Merit Award to BG Zietsman, Element Consulting Engineers for his design of the new foot bridge over the Koornlands River at Rhenius Street, Swellendam, which enhances the riverine environment of the town.

2011 - Excellence Award from CPUT awarded to Element Consulting in recognition of their valued support of the Experiential Learning Programme during 2009 and 2010

2012 - Awards for Excellence, Sustainability Overall Winner, Cavalli Stud Farm, Stellenbosch